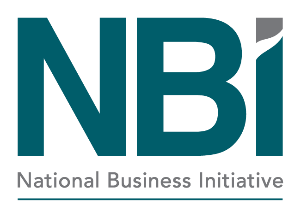 We are an independent and voluntary movement of around 85 of South Africa's largest companies and multi-nationals committed to the vision of a thriving country and society.
We were launched in 1995 by former President Nelson Mandela, initially to support the new democratic Government and are now going into our 26th year of making a difference.
The NBI works with our members to enhance their capacity for change, leverage the power of our collective, build trust in the role of business in society, enable action by business to transform society and create investment opportunities.
We believe in collective action and collaboration to effect change; building a South African society and economy that is inclusive, resilient, sustainable and based on trust. How do we do this?
One of the ways the NBI is achieving our purpose is through our Just Transition Pathways work.
In response to the growing threat of climate change, countries around the world are figuring out how to decarbonise their economies, in line with recommendations from the scientific community to achieve net-zero emissions by 2050. To maintain our competitiveness in a future low carbon world, and to build resilience to the predicted effects of climate change, South Africa needs to decarbonise its economy too.
A Just Transition for South Africa must ensure that the transition to a low carbon economy is conducted in a way that serves to address present and historical inequality, create jobs, relieve poverty, restores our natural systems to build resilience, and critically, leaves no one behind. In order to develop and manage a true Just Transition for our country, we need to develop a robust and well researched base of knowledge to inform policy and planning.
In line with this effort, the National Business Initiative (NBI), in partnership with Business Unity South Africa (BUSA) and the Boston Consulting Group (BCG) have launched a project to collectively develop a view of what the decarbonisation pathways could look like for the South African economy, together with the South African private sector and other relevant stakeholders from government, labour and civil society.
This body of work is important as it shows that it is indeed possible to reach a net-zero emissions economy by 2050, if we start now. Understanding how to transition to a green economy and the finance required is an important focus for the NBI. Three ways that we are working to ensure South Africa is a high value, low carbon investment destination are:
Climate Finance Accelerator (CFA) work, with the UK Government and GreenCape, which directly supports climate projects to access finance;
Working with the Department of Forestry, Fisheries and the Environment (DFFE) running the South African Pavilion at COP26 as a collaborative effort between Government and Business;
Climate and Sustainable Finance work providing capacity building to the South African finance sector, with WWF South Africa and Just Share.
Key to driving a low carbon Just Transition, is the role of finance to ensure investment is redirected to the sectors that support the transition to a low carbon economy. However, a significant barrier to a just green economic transition is the low awareness of climate risk in the local financial services community. Filling this gap, the NBI has introduced a multi-phased approach to build the capacity of the financial services sector in South Africa to engage with climate risk, and therefore to adjust its investment and lending approaches.
The COVID-19 pandemic has slowed the growth of the South African economy intensifying the need for a Just Transition. South Africa's complex socio-economic circumstances, born of historic injustice and apartheid make transitioning to a low carbon and inclusive economy extremely challenging. However, a Just Transition to a low carbon and climate resilient economy for South Africa will also reduce inequality, maintain and strengthen social cohesion, address poverty and create decent employment, while enabling participation in a new economy for all.
The National Business Initiative's CEO, Joanne Yawitch, says: "As a country with numerous emissions intensive industries, transitioning in a way that leaves no one behind while ensuring the country's key sectors remain competitive requires the country to show it's potential as a high value low carbon investment destination."
The NBI is for the committed.
Join us now in building South Africa's tomorrow.